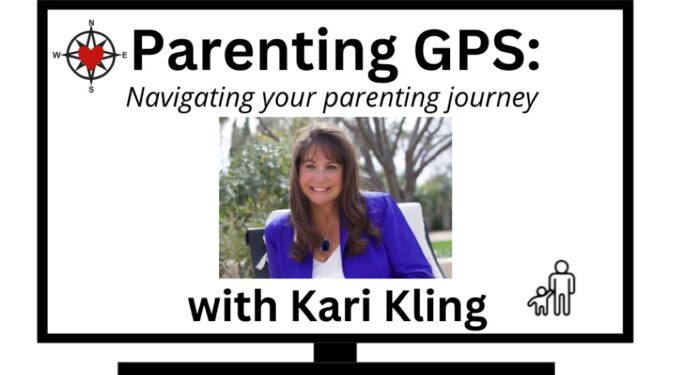 Brought to you by Rick Amato's Your America TV Network
Sutton Porter, Producer
It is my enormous pleasure to welcome you to my weekly, global TV talk show designed specifically to provide the most powerful parenting content, strategies and resources to YOU!
Watch The Latest Episode Now!
Each weekly show will have its own popular parenting topic featuring guests who are experts in their fields. I'm so excited for you to meet them! Based on the show's topic, you will find valuable content to provide support with the children in your life from infants through adulthood in the areas of relationships, behavior and learning.
Click on the episode below to watch on Your America TV!
Why is Parenting GPS Important?
Parenting may be the most important role any of us may ever have, yet many people become parents with little or no preparation for the eighteen years that follow.
As adults, we maintain our cars, our homes, our electronics and more, but when and how do we maintain our parenting? Many parents feel that they should just know what to do all of the time and then feel shame when they don't.
Sadly, so many families do not seek professional guidance and support until there is a crisis in the family when the consequences of what may have transpired may have become much higher.
How do we allow for consistent parenting guidance that will allow us to navigate our children's relationships, behaviors and learning outcomes in positive ways while finding more joy within our families?
What is Parenting GPS?
Welcome to Parenting GPS: Navigating your parenting journey! A weekly TV Talk show designed for busy parents who yearn to create a childhood for their children filled with happiness and success while encouraging confidence, gratitude, independence, responsibility and respect. A childhood that nurtures high level and creative thinking, promotes problem solving and guides children to find their passion, while believing that they can be anything in this world that they can be.
My goal for this show is to provide parents with powerful parenting content that is easy to learn from, implement, and to discover resources for your own parenting without feeling overwhelmed, frustrated or that you've failed. I will be drawing from my own experiences as a mom of 21 year old twin boys, my 40 years of experience as an educator, parent coach, counselor, speaker and author and from the multitude of experts that I will be hosting each week.
Requests
If you have a particular topic or guest that you would like to see featured, I'd love to hear from you! Just send me an email at kari@karikling.com and simply include the words "Suggested Topics/Guests" on the subject line and I will read your email and get back to you. Thank you!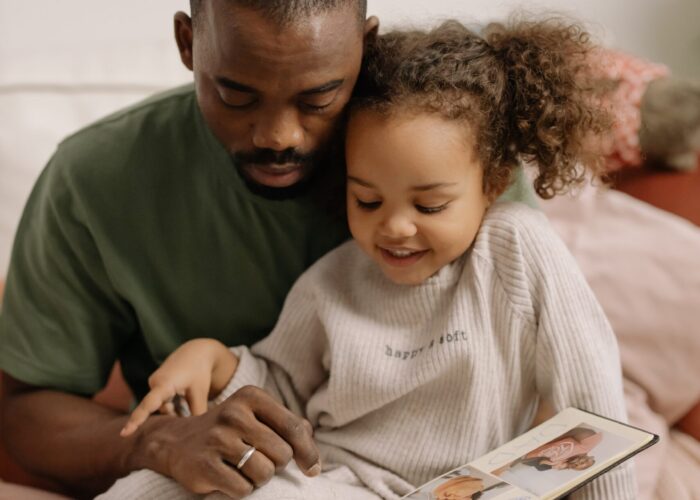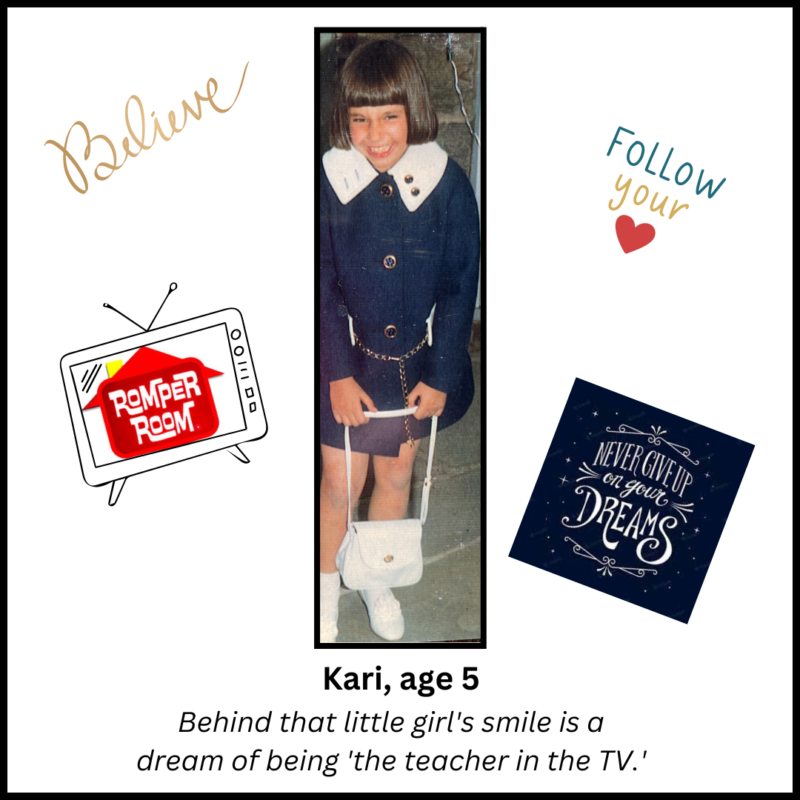 A Childhood Dream Come True
Here's a fun fact for you! I knew that I wanted to be a teacher when I was only five years old. Yup, even as a kid, I knew that I wanted to work with other kids and their families.
You may remember an older TV Show called, "Romper Room," that was on TV from 1953-1994. Romper Room was really the first online classroom and geared for young children. Children who viewed Romper Room would hear lessons about manners, being a good person, and participate in games, exercises, songs and other various lessons. Miss Nancy was Romper Room's teacher and I wanted to grow up and be just like her…the teacher in the TV to help the world's children.
So now fast forward 50+ years! My childhood dream of being the 'teacher in the TV' has come true. The details are surely different but the dream is the same, to provide support and guidance to parents so that they can have the parenting tools to happily raise their children in what can feel like a busy and confusing world, with love, grace and confidence.
"Because we don't get a second chance at our children's childhood."-Kari Kling